Support the Eagle's Nest Food Pantry
Help us support a cause that is near and dear to our hearts and that leaves a lasting impact in the Southern Miss community! Keep scrolling for more information. What is the Eagle's Nest Food Pantry?
We (The Everyday Eagles Podcast) want to be clear in saying that we DO NOT work for the University of Southern Mississippi or for the Eagle's Nest Food Pantry! We are also not taking/accepting any monetary or food donations on behalf of the university or the food pantry. We are only displaying all of this information below to allow our audience the chance to learn more about the food pantry and how they can help support it! Thank you for your help and Southern Miss! To The Top!
The Eagle's Nest Food Pantry provides on-campus resources for Southern Miss students and staff who are temporarily experiencing challenges accessing basic necessities, including food.
The Eagle's Nest continuously accepts donations of non-perishable items, as well as monetary donations. Donations of the following items are urgently needed:
Spaghetti Noodles
Macaroni and Cheese
Canned Chicken
Canned Soups
Canned Beans
Crackers
Snack/Protein Bars
Canned Corn
Oatmeal
Jelly
Toilet Paper
Face Masks
Laundry Detergent
Tea/Bottled Water
Body Deodorant and Body Wash
Donations can be dropped off at the Eagle's Nest Food Pantry in The Hub basement (map) during hours of operation or at the Office of the Dean of Students in the R.C. Cook Union, Room 220 (map).
Hours of Operation: Wednesdays from 10 a.m. to 2 p.m. and Fridays from 1 a.m. to 4 p.m.
Looking to volunteer or have questions for the Eagle's Nest Food Pantry? Email eaglesnest@usm.edu for more information or stop by during hours of operation!
To purchase donation items directly from Amazon for the Eagle's Nest Food Pantry, use the QR code.
Mailing Address:
Eagle's Nest Pantry
c/o USM School of Social Work
118 College Drive, Box 5114
Hattiesburg, MS 39406
Monetary donations to the Eagle's Nest Food Pantry can also be made through The University of Southern Mississippi Foundation.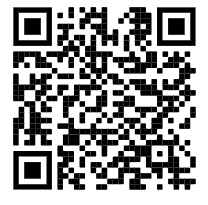 Connect with
Everyday Eagles
Life is better when we communicate!
Looking to submit a question to the show? Looking to find out more information about Everyday Eagles? Looking to share a Southern Miss story? Looking to be a guest on our show? Looking to promote a Southern Miss related cause? Looking to financially sponsor the Eveerday Eagles Podcast? Say no more! Contact us and we will get back to you as soon as we can!